Our product line offers innovative technologies that help save time on the job site, while adding key lighting control features to the application space. SensorSwitch products include innovations such as convertible neutral, miswire protection, self-calibrating daylight controls, visible light programing, and advanced detection technologies.
---
Convertible Neutral
This patent-pending technology allows a SensorSwitch Wall Switch occupancy sensor to convert from a no-neutral connection to a neutral-and-ground connection in seconds! If your application requires the use of a neutral connection, simply remove the ground link and wire the switch per code, making installation quick and easy. One sensor does it all!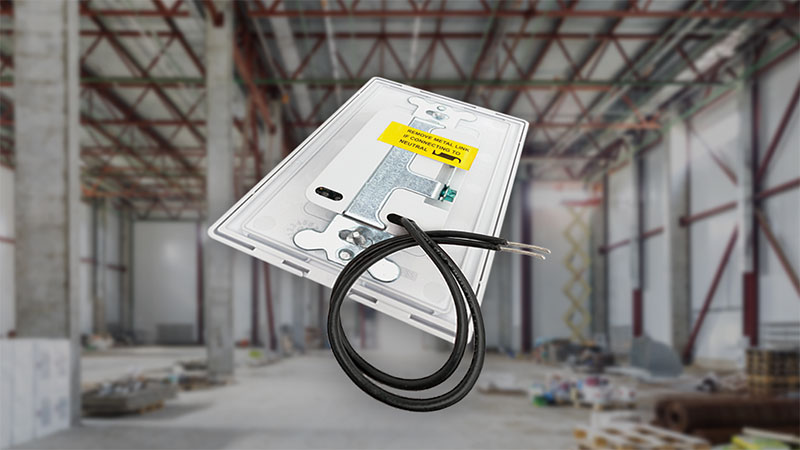 Miswire Protection
SensorSwitch developed reversible line and load connections resulting in products that are impossible to wire backwards. This patented feature eliminates potential jobsite delays due to miswiring.
Self-Calibrating Daylight Controls
All photocontrols have an automatic set-point calibration mode regardless of time-of-day or daylight conditions, improving installation time! With SensorSwitch Adaptive Daylight Harvesting (ADH), Automatic Dimming has never been more reliable – even in a wall switch. It works by establishing two set-points: daylight and darkness.
Adaptive Daylight Harvesting (ADH):
Dynamically dims the luminaire to maintain the desired light level in the space as daylight levels change during the course of the day
Uses an adaptive algorithm with slow fades so abrupt lighting changes do not occur
Allows the combination of multiple energy strategies, required by progressive energy codes, in a single device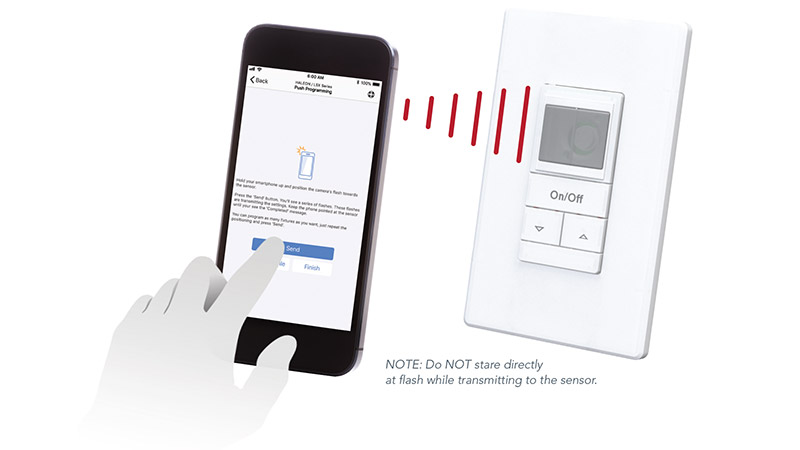 VLP, Visible Light Programming
Visible Light Programming (VLP) uses pulses of light from your smartphone's flash to program sensor settings on a VLP enabled SensorSwitch product. A sequence of flashes is transmitted from your smartphone to quick program settings such as occupancy time delay, trim levels, and photocontrols.
Learn more about the SensorSwitch Mobile App.
A list of smartphones compatible with VLP is available here: VLP Smartphone Compatibility

---
SensorSwitch sensors are available with either of two detection technologies: passive infrared (PIR) or passive dual technology (PDT).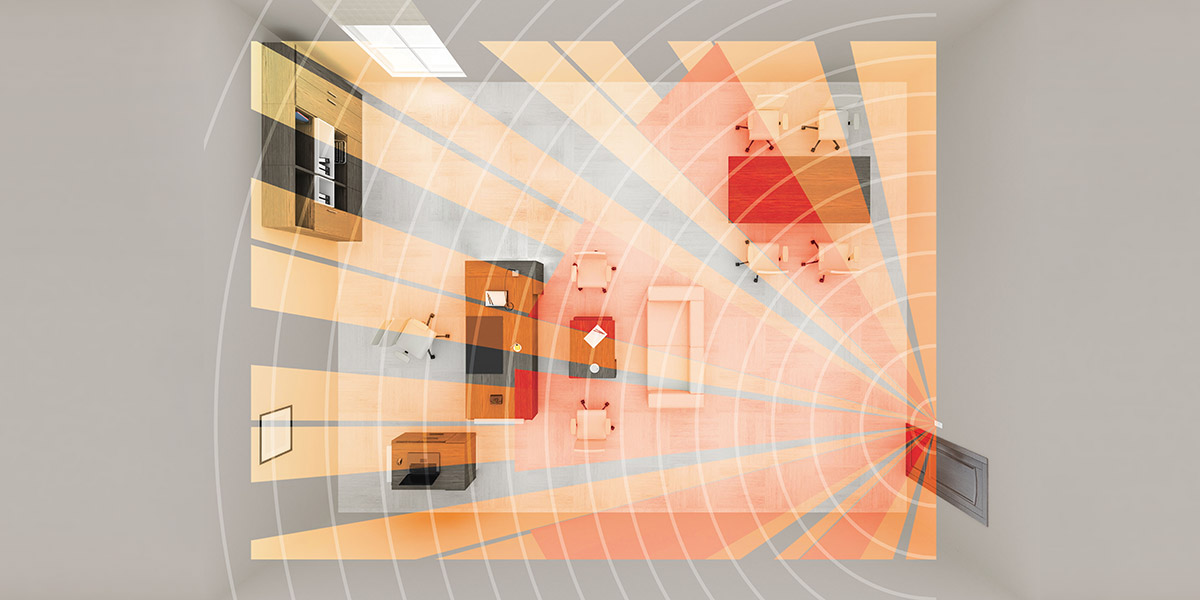 Passive Dual Technology
Passive Infrared Technology (PIR)
PIR sensors detect changes in the infrared energy given off by occupants as they move within the field-of-view of the sensor. The sensor "sees" the heat given off by the human body as it moves in and out of the beams and triggers the occupancy mode. The sensors are fine-tuned to detect small motions even at great distances, while still preventing false triggers. All SensorSwitch sensors have PIR technology.
Passive Dual Technology (PDT)
PDT is a powerful combination of two detection technologies: Passive Infrared and Microphonics™. The sensor will first detect occupancy using Passive Infrared, and then engages Microphonics technology which uses an internal microphone to detect sounds that indicate continued occupancy. This combination of technologies is perfect for rooms with partitions or furnishings that would prevent infrared sensors from "seeing" occupants on a continuous basis.
What are some advantages of SensorSwitch detection technologies over conventional sensors that detect motion by emitting ultrasonic sound waves?
More accurate, more reliable occupancy detection
Does not transmit potentially disruptive sound waves into the room
Lower power consumption